The flash does not work, the picture is dark even when use the flash.
In those cases, the strobe may be broken, but the hot shoe contacts are often contaminated, and cleaning might be a solution.
Today we will introduce you to how to clean the hot shoe and how to reset the strobe if it still doesn't work.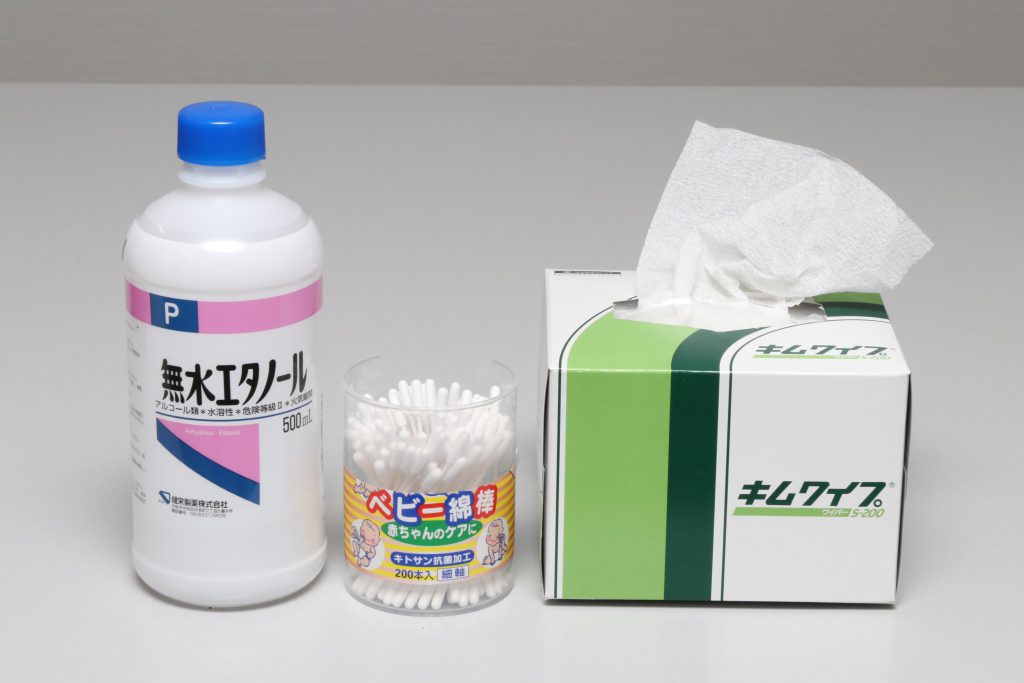 These three points are prepared for cleaning the shoe part.
Anhydrous ethanol (NG for disinfection because it contains moisture)

Cotton swab (recommended for thin baby)


Paper for wiping (A clean cloth or tissue paper is acceptable)
Anhydrous ethanol is used to clean the terminals. The price is just over 1,000 yen( about 10 USD) at a pharmacy.
If you can't get it, you can use a neutral detergent diluted 10 times with water, but be careful not to get moisture inside the device.
Also, it is not recommended to use contact restoration materials because they may damage.Unlike normal cotton swabs,
baby swabs have a narrow tip and use this thinness. The paper uses Kimwipe, but tissue paper can be substituted if attention is paid to standing up.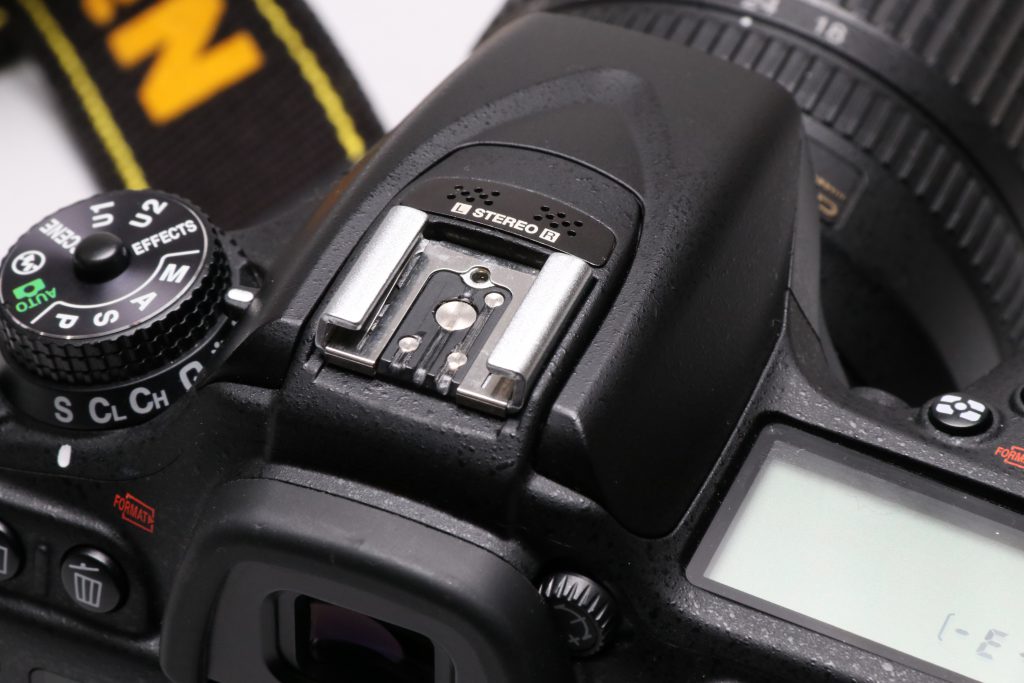 Although it is a shoe part of the camera, many people know that it communicates with the strobe with a round terminal,
but the rail part on both sides is also used to take the ground (earth), and this is dirty It is often the case.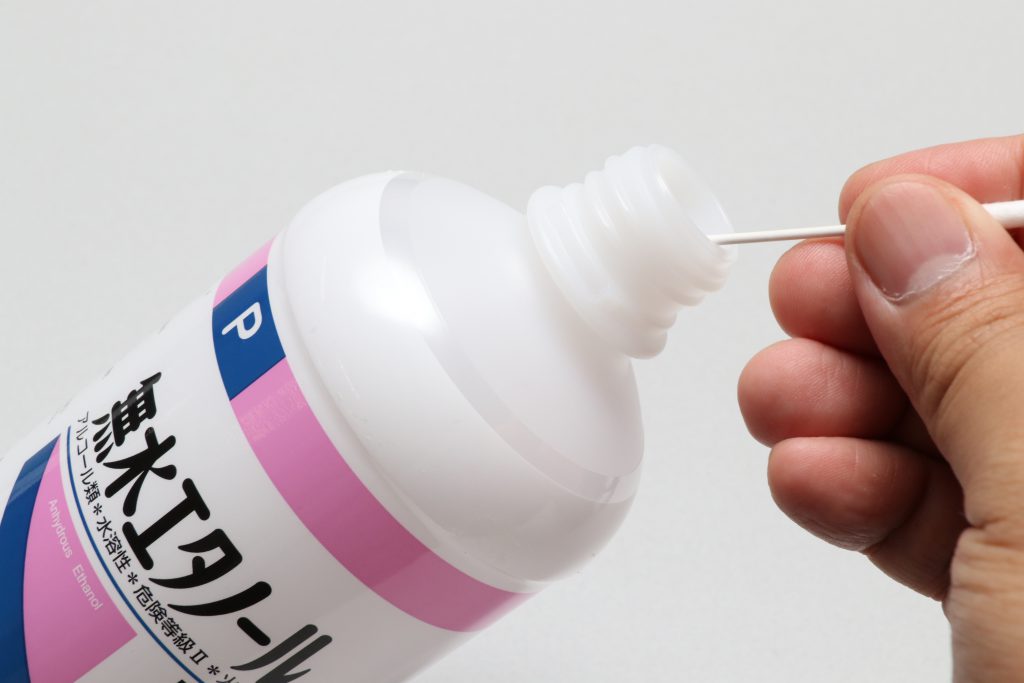 Use anhydrous ethanol on paper or a cotton swab and start cleaning.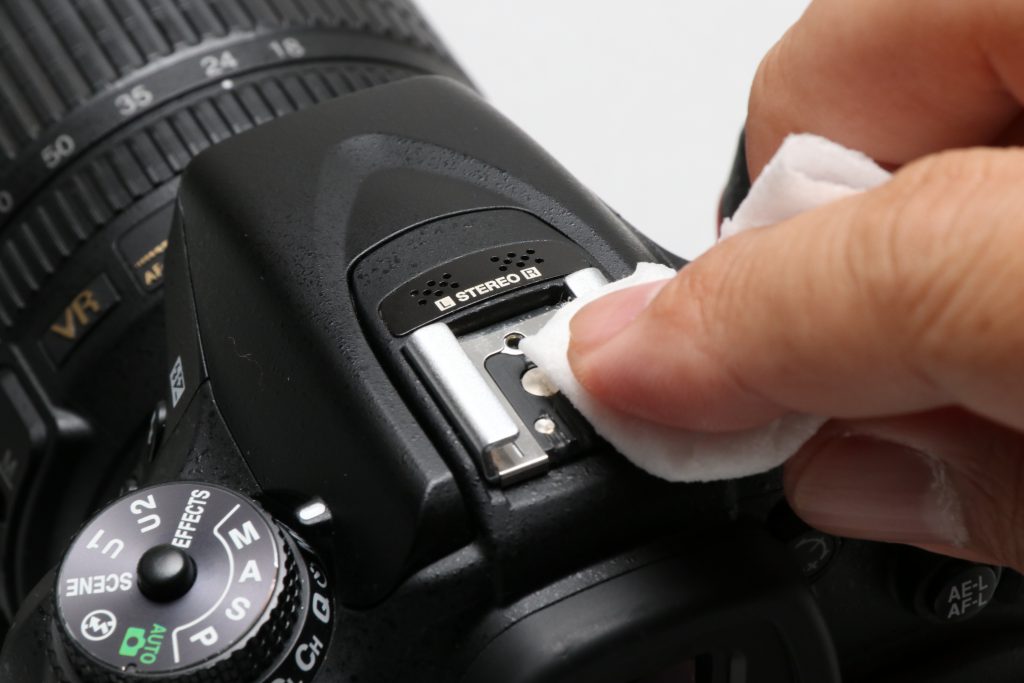 Wipe the terminals thoroughly with paper with anhydrous ethanol.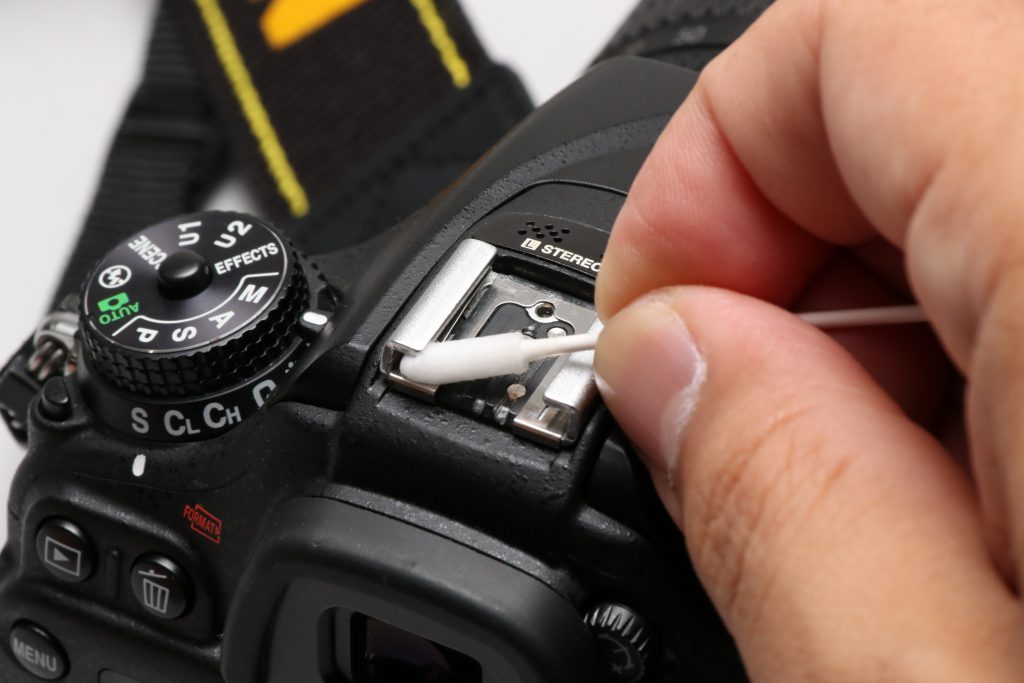 Use baby swabs made of anhydrous ethanol and clean the rail grooves on both sides.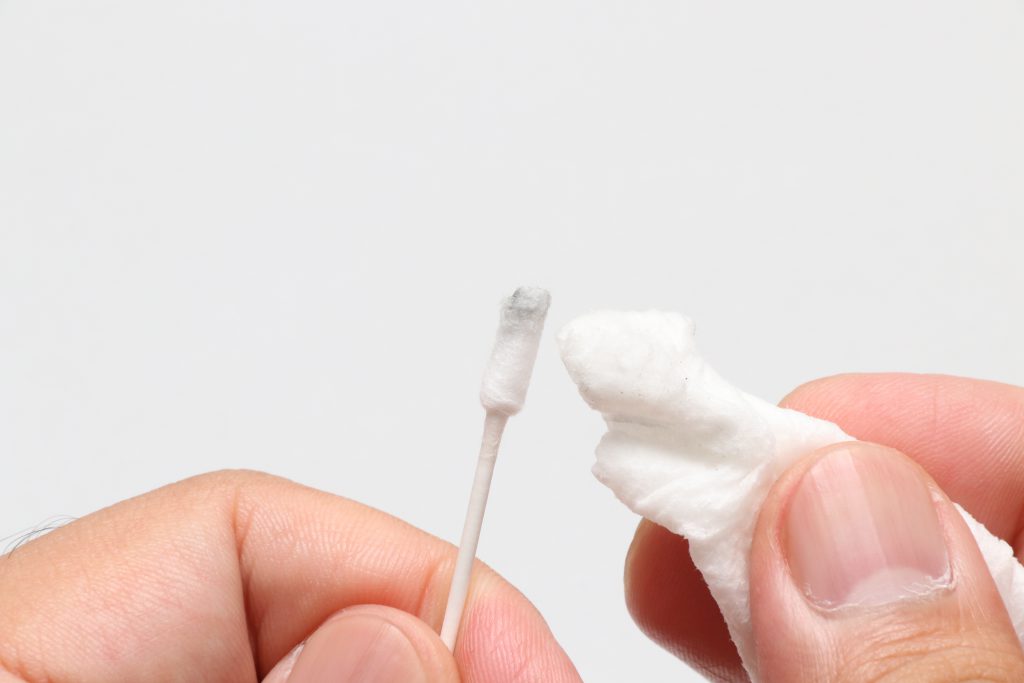 This time, the paper was barely soiled, but the cotton swabs turned black.
Next, clean the flash.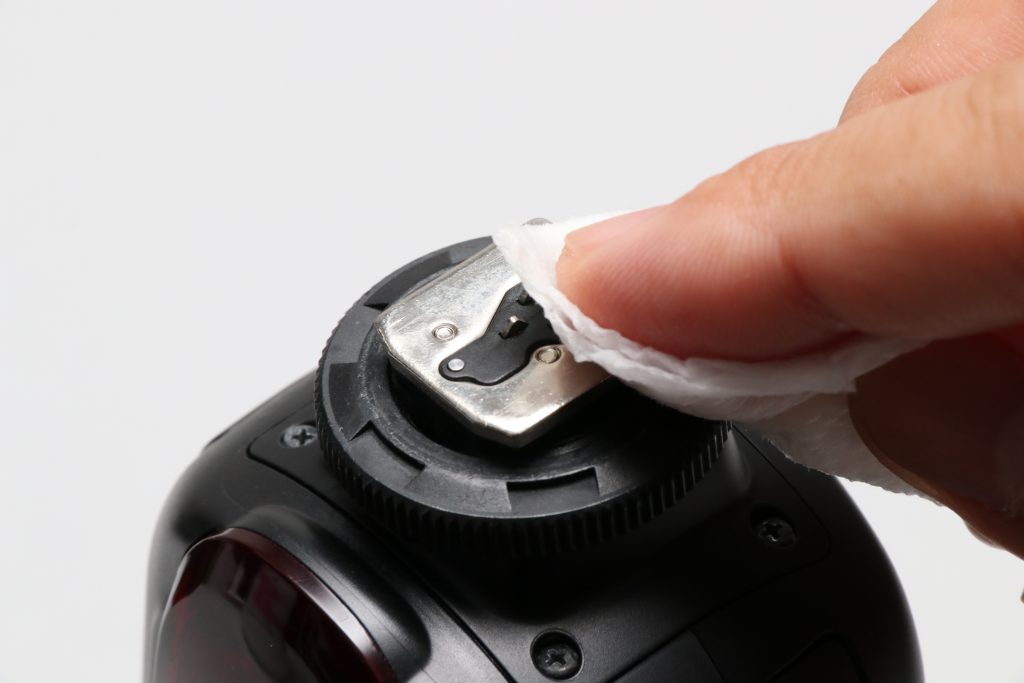 Follow the same procedure to clean the terminals.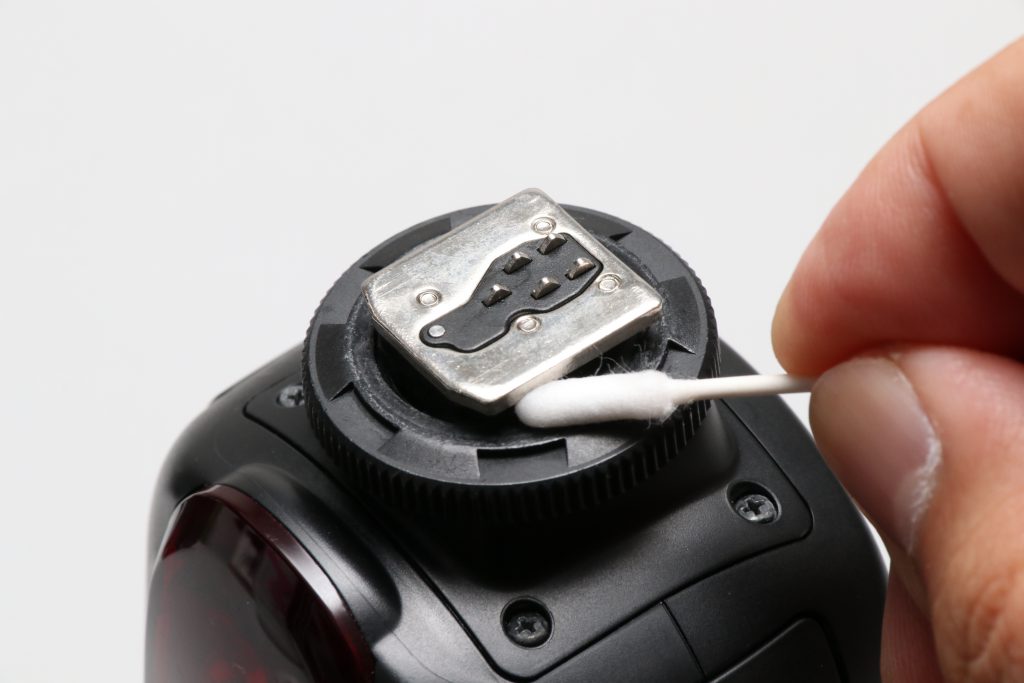 Also clean the groove on both sides.
It is also dirty … This completes the cleaning of the shoe part. Be careful not to add too much anhydrous ethanol,
as it may leak into the camera. Wiping can be done with tissue paper, but since there is a lot of fluffing, please remove dust with a blower afterwards.
 If the strobe doesn't work well even so far, try "Reset Strobe" before sending it out for repair.