The MG80 Pro, Di700A (for Canon and Nikon), and MF18 use a screw-type locking mechanism.
This mechanism is designed so that by turning the screw, the locking pin in the shoe part pops out and prevents it from being released from the shoe.
Tightening the screw also eliminates the gap between the lens and the shoe to prevent rattling.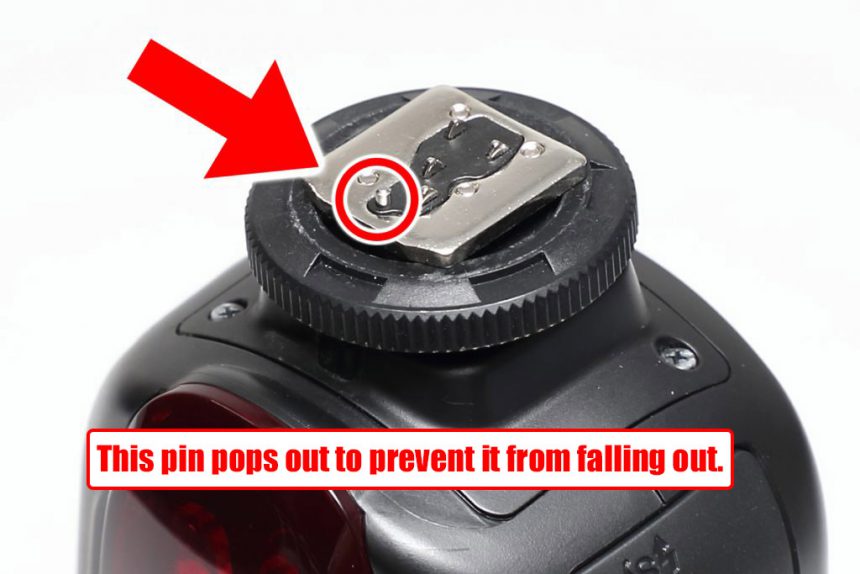 When you turn the screw on the top of the shoe, the locking pin in the red arrow part pops out to prevent it from being detached from the camera.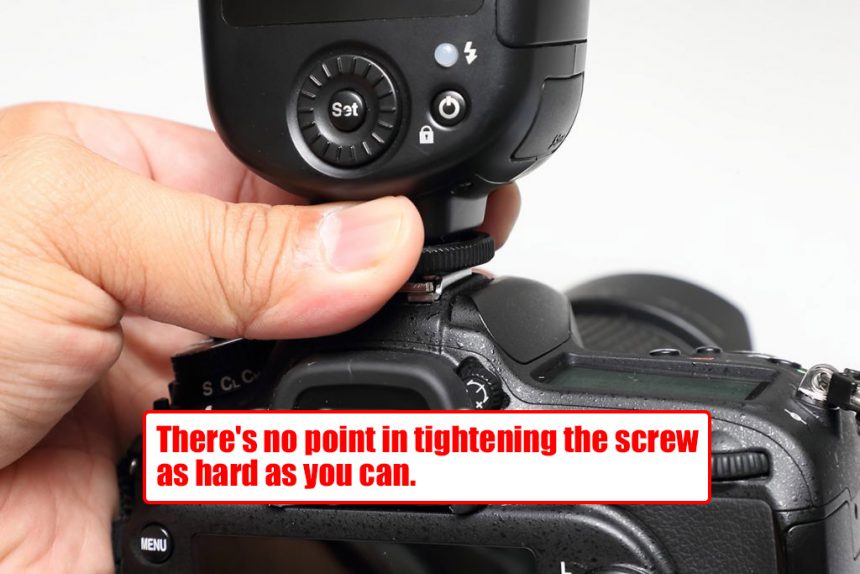 the screw on the upper part of the shoe is intended to fill the gap between the flash and the shoe to prevent rattling, but it is not intended to lock the flash or prevent it from releasing.
Even if you tighten the screw forcefully, it will not affect the locking mechanism and normal tightening will be enough to secure the flash. Please do not over-tighten the screw as it may damage the flash or cause it to become stuck.